Unleash your next pet-friendly holiday in Kiama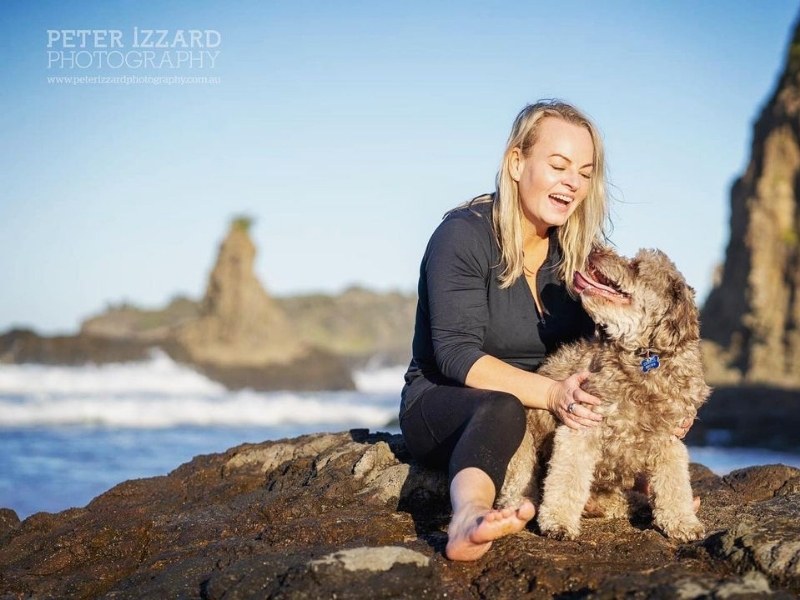 How good are holiday memories with the family? And how good is it when you can bring your ENTIRE family along, safe in the knowledge that your furriest, four-legged family members will be welcomed with open arms and open paws. If you're heading for the South Coast, put a pin in Kiama. It's one of the most pooch-perfect pet friendly destinations in NSW.
Dog friendly accommodation
First things first. You'll need pet-friendly accommodation during your Kiama stay. And you're in luck – with the Kiama region offering some of the best holiday parks for dogs along the entire NSW South Coast. In fact, with four out of five of our caravan parks catering to pets, you'll be spoilt for choice – with most offering caravan, camping and cabin options to suit your family.
Surf Beach Holiday Park and Kendalls on the Beach Holiday Park are both in the heart of Kiama – an easy (on leash) walk along the coastal path to the Lighthouse and famous blowhole, as well as the harbour and idyllic town centre. Meanwhile, Werri Beach Holiday Park and Seven Mile Beach Holiday Park put the laid-back villages of Gerringong and Gerroa on your doorstep. You'll enjoy direct access to some great off-leash areas and the kind of waterfront wonderland holiday memories are made of.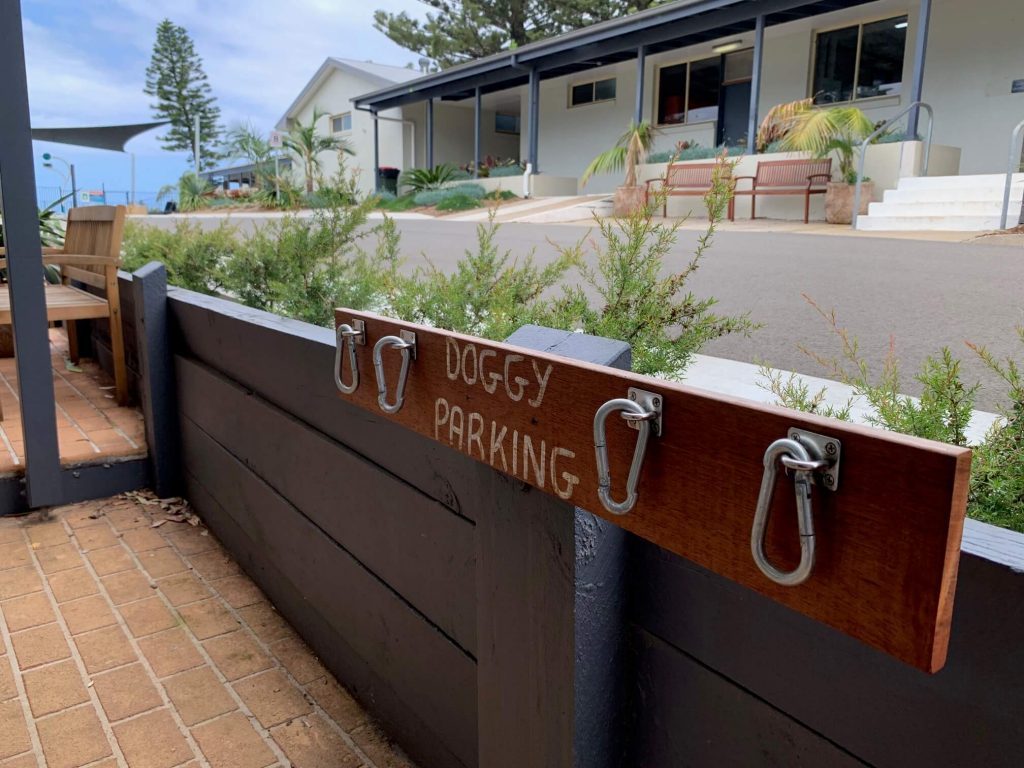 Highlights:
Pets are welcome on any of the powered and unpowered sites outside of NSW school holidays and long weekends.
Surf Beach is not dog friendly however Kaleula Headland and Marsden Headland are within walking distance.
Bonus: you can walk into town to spend time at one of the dog friendly cafes
Kendalls on the Beach Holiday Park
Pets are welcome on any of the powered and unpowered sites outside of NSW school holidays and Public Holiday weekends.
While Kendalls Beach itself is not dog friendly, there is a beautiful off-leash area at Kaleula Headland just a five-minute walk away.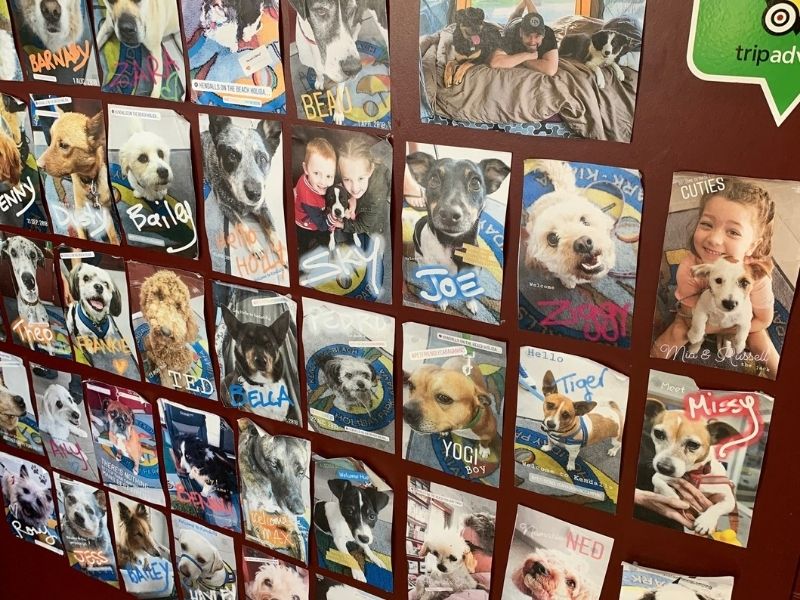 Pets are welcome in a small number of cabins and on any of the powered and unpowered sites outside NSW school holidays and long weekends.
Werri Beach has a popular off-leash section, which is right out front your doorstep! Also take a longer walk up to Gerringong headland for the views and a popular spot to meet other dogs and their owners!
Pets can stay on powered and unpowered sites outside NSW school and public holidays.
Located just steps from the beach and river, while Seven Mile beach itself is not dog friendly, Black Head Reserve provides an off-leash area just a few minutes away.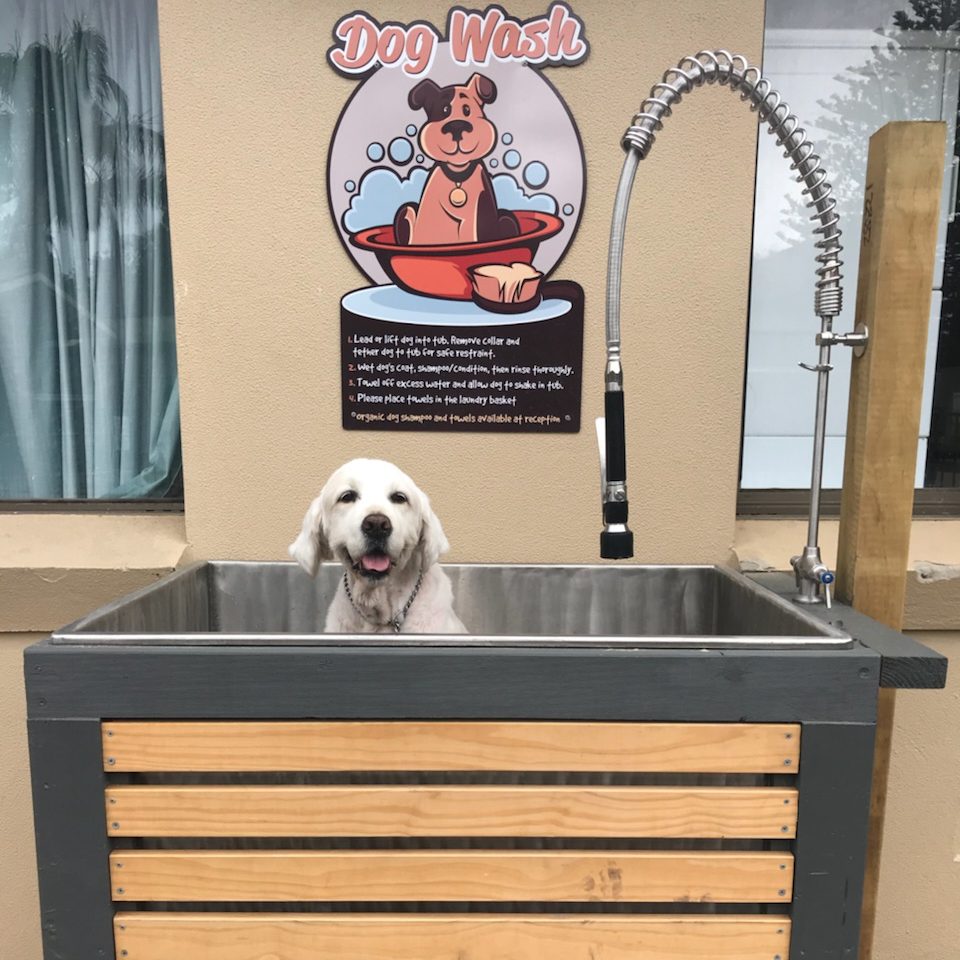 Off-leash areas
While some of the Kiama coast's busier beaches and reserves are off-limits for stick chasing, the good news is there are plenty to go around. Find a wide range of off-leash areas to enjoy with your pet while on holiday. Be sure to make your way to the southern ends of Bombo Beach, Jones Beach and Werri Beach to enjoy specially marked dog-friendly areas from sunrise to sunset. You'll also be treated to some of NSW's most stunning ocean views (including whale spotting April-November) from other off-leash areas at Minnamurra Headland, Bombo Headland (includes a dog agility park), Kaleula Reserve (next to Kendalls Beach), Marsden Headland (get up close to the Little Blowhole), Gerringong Headland and Black Head Reserve, Gerroa. Absolutely no excuses for those paws to get their daily steps in!
For more details about where you are allowed to take your pets, please visit the Kiama Municipal Council website.
Out and about
Of course, pop on a leash and your furry family members are welcome almost everywhere around town. Locals love their pets too, so there will be plenty of new friends to meet along the pathways or while relaxing outside at one of the many pet-friendly cafes. There's even local dogtastic shopping to be had, with essential supplies from Animal Kinship, boutique accessories and treats at The Flying Dog & Co and a pampered pooch thanks to Kiama Dog Grooming. And for that special holiday snap, Peter Izzard Photography specialises in 'paw-traiture' capturing your entire family in a memento to last a lifetime (featured in header image).
We can't wait to share the magic of pet-friendly Kiama with your entire family – click here to start planning your stay.