Kiama Coast Holiday Parks  假日公园
逃离5个位置优越的假日公园之一,可选择住宿小屋,套房,水疗中心,动力大篷车站点,露营地。无论是家庭度假还是浪漫之旅,这个完美的海滨假期等待着您在悉尼以南仅一个半小时或从堪培拉出发两个半小时。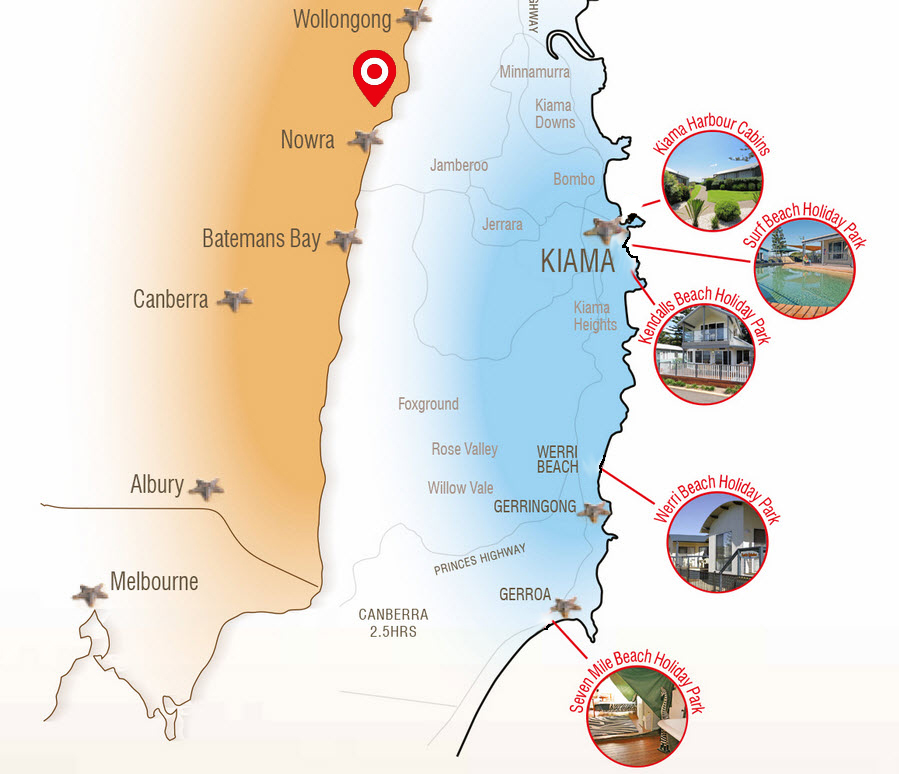 Kiama Harbour Cabins
Award winning Holiday Park located on Blowhole Point, Kiama.
Surf Beach Holiday Park
Fish, surf, enjoy our resort facilities or take a short stroll to the historic Kiama township.
Kendalls on the Beach
Breakfast on your balcony, watch the waves, BBQ, pamper yourself with a spa or simply choose to do nothing at all.
Werri Beach Holiday Park
Located on the beach between two spectacular headlands with rock swimming pools at one end and a natural lagoon at the other, Werri Beach Holiday Park offers everything you need for a fantastic holiday.
Seven Mile Beach Holiday Park
Located between the Ocean and Crooked River, and adjacent to Seven Mile Beach National Park, our Holiday Park offers fantastic facilities for all budgets.