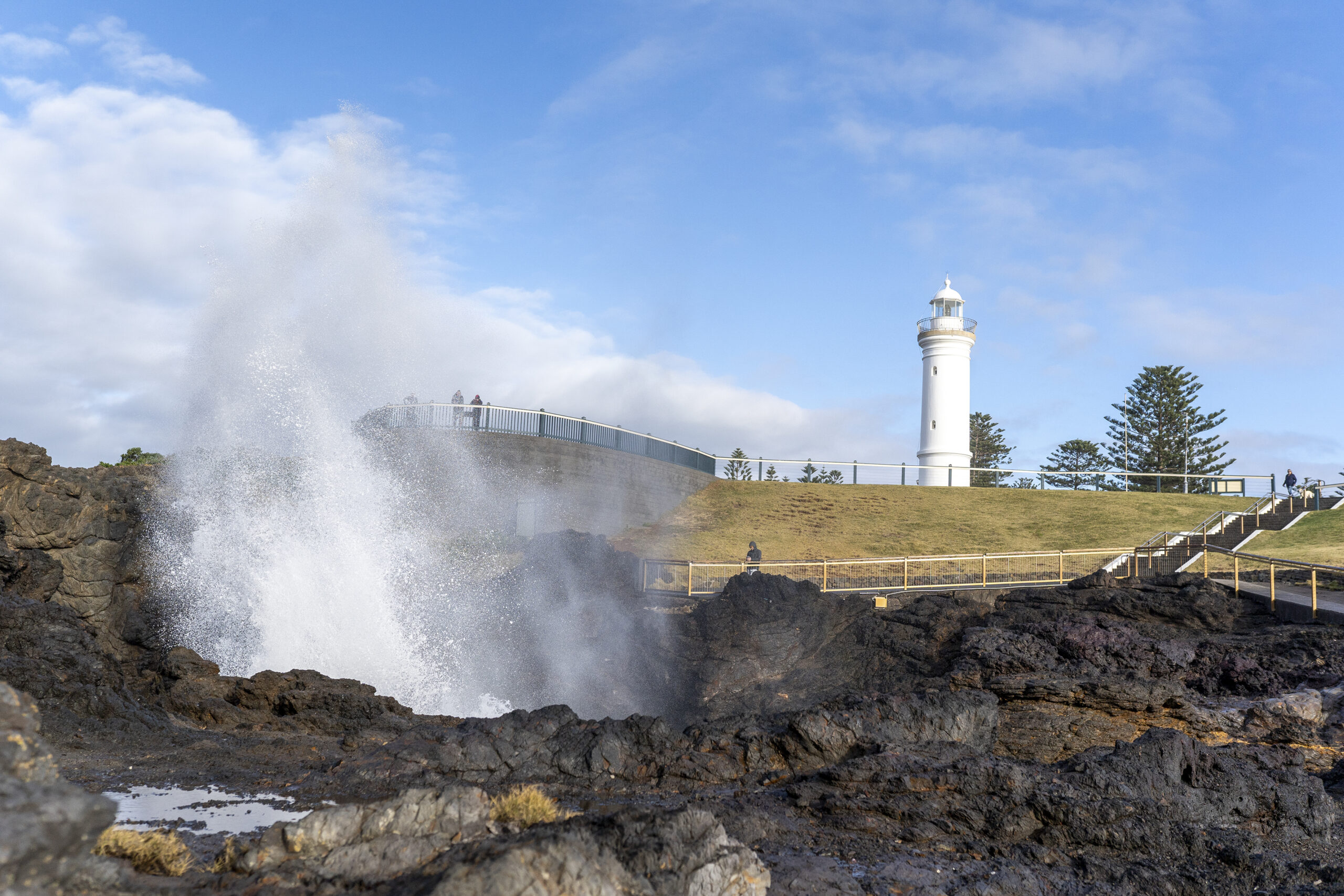 Discover Kiama's famous Blowhole just minute's walk from Kiama Harbour Cabins. It is the largest in the world, and when the swell is running from the southeast, it is sure to put on a spectacular show. The rugged 2.5 metre opening in the rock face famous for its almighty 'woosh', sending sea water at times 30 metres into the air.
With multiple accessible viewing platforms, the blowhole can be seen from multiple vantage points – be sure to check out the most eastern point to take in the full height of the rock formation. Watch out for the salty spray it will send your way.
This landmark has attracted people to the region for over 100 years, and the first sightings were recorded by George Bass when he anchored his whaleboat in the sheltered bay, now known as Kiama harbour, in December 1797. It is now estimated to attract 900,000 visitors each year.
Only a short distance from the town centre and railway station, the Kiama blowhole has picnic and parking areas, with a rock pool nearby. Public toilets are always open, and Diggies Cafe is located next to the Kiama Visitor Information Centre.
Image credit: Peter Izzard Photography
Escape to Kiama Coast Holiday Parks