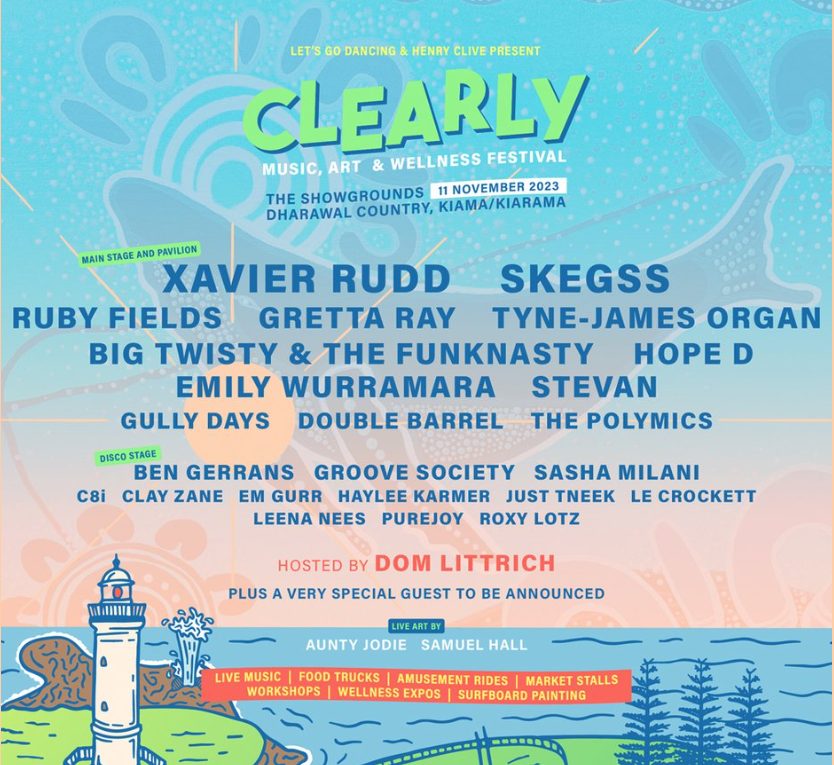 Clearly Music, Arts and Wellness Festival - 11 November 2023
Clearly Music and Arts Festival is a unique event with a focus on wellness and community inclusion held annually. The festival will bring together community from all walks of life for a day to create awareness and celebration of Australia's roots with a strong focus on cultural inclusivity.
The inaugural three stage festival will be held at Kiama Showground. The day before Clearly will be the Clearer Workshops.
Clearer Workshop will deliver a range of opportunities for the next generation of creatives who have faced multiple challenges in their formative years including bushfires, floods, and the COVID-19 pandemic. This project will bring together a community of like-minded people to help support the growth of aspiring artists. The inaugural workshop is an integral part of the Clearly Music and Arts Festival program.
This program of workshops will bring together industry leaders and 10 emerging artists for a day of sharing and learning experiences.
More info: Clearly Festival
Receive latest news, information and promotions
Escape to Kiama Coast Holiday Parks