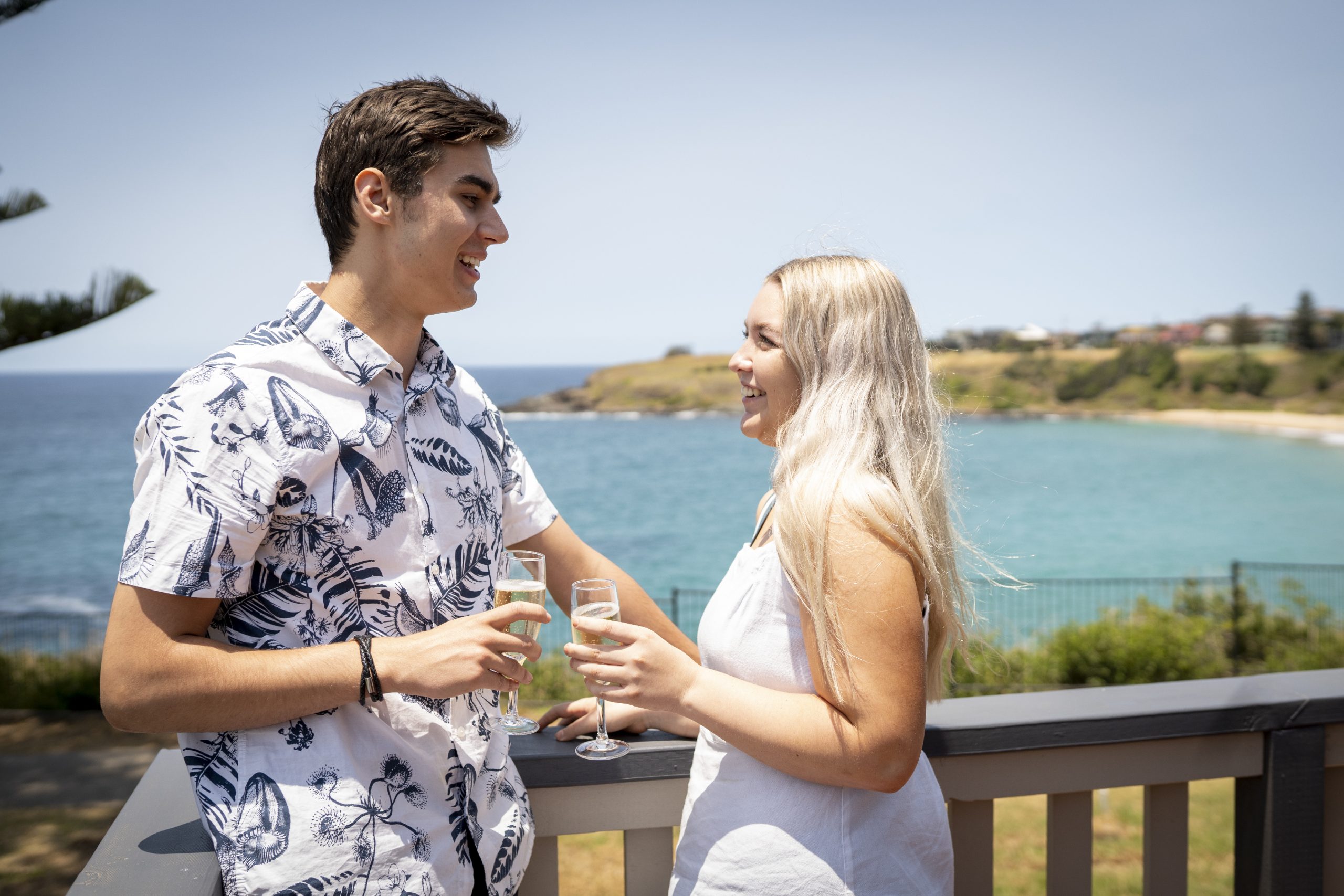 The Kiama I Do wedding trail is happening on 28th May 2023 from 10am to 3pm and is an exciting wedding showcase of venues and suppliers from Kiama and the surrounding district, displaying how our region is the perfect destination to hold your wedding.
If you're heading to the event we'll see you there! If not, check out why we're a great option for your upcoming wedding on the Kiama Coastline.
Wedding Accomodation 
Looking for accomodation for your wedding party & guests? You and your guests can enjoy the comfort of holiday park accommodation, situated just steps away from the beach. From camping and caravan sites to luxury villas and cabins, there are options to suit any budget and group size. And the relaxed and informal setting, provides the perfect environment for creating memories that will last a lifetime.
Location
And let's not forget about the incredible photo opportunities. From golden sunsets to dramatic cliffs and rolling waves, holiday parks provide the perfect backdrop for stunning wedding photos that you'll treasure for a lifetime.
More than a great view
Holiday parks offer more than just a beautiful location and accommodation. On-site facilities such as swimming pools, BBQ areas, and entertainment options, can be enjoyed by guests before or after the wedding ceremony. With a range of activities and amenities available, your guests can enjoy a fun-filled wedding weekend, complete with beach walks, fishing trips, and even spa treatments all nearby.
In conclusion, a coastal wedding at a holiday park is a wonderful option for couples looking for a beautiful and affordable wedding venue. With stunning locations, comfortable accommodation, and a range of amenities and activities, a holiday park wedding is sure to be a memorable and enjoyable experience for you and your guests. Say "I do" to the coast and book your holiday park wedding today!
Image credit: Peter Izzard Photography
Receive latest news, information and promotions
Escape to Kiama Coast Holiday Parks