With summer upon us we've got your guide for all things summer in Kiama. From cooling off, to getting out and about, you'll be spoilt for choice.
Explore things to do for couples, groups and families in Kiama...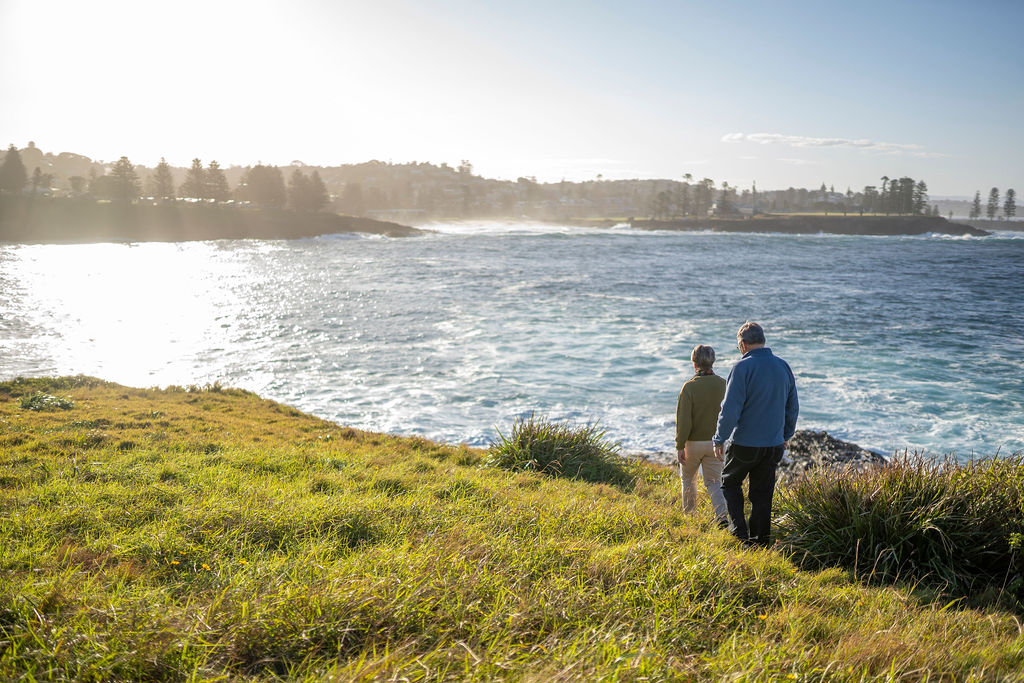 Run, walk or ride
Stretch the legs with a walk sure to delight. One of Australia's most scenic walks, the Kiama Coast Walk offers breathtaking views, from ocean to rock formations and unspoilt beaches.
Suitable for most fitness levels, the 20km walk can be broken up into three sections. Providing a mix of sealed paths, grassed tracks and beach walking, catering to walking, running and riding.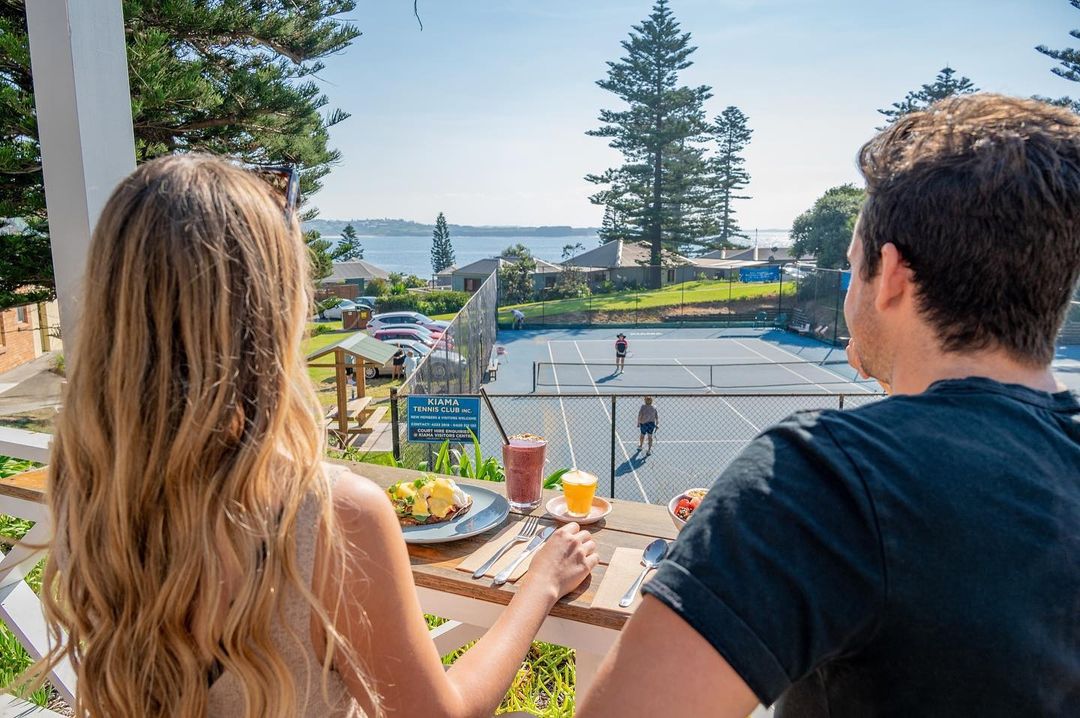 Cafe Culture
Refuel from boutique bookshop cafe's to timber-lined terrace houses and spectacular coastal views. For a small coastal township, the sheer number of cafes and restaurants within the area is impressive. You're sure to find something for everyone, from couples, to large groups, and families.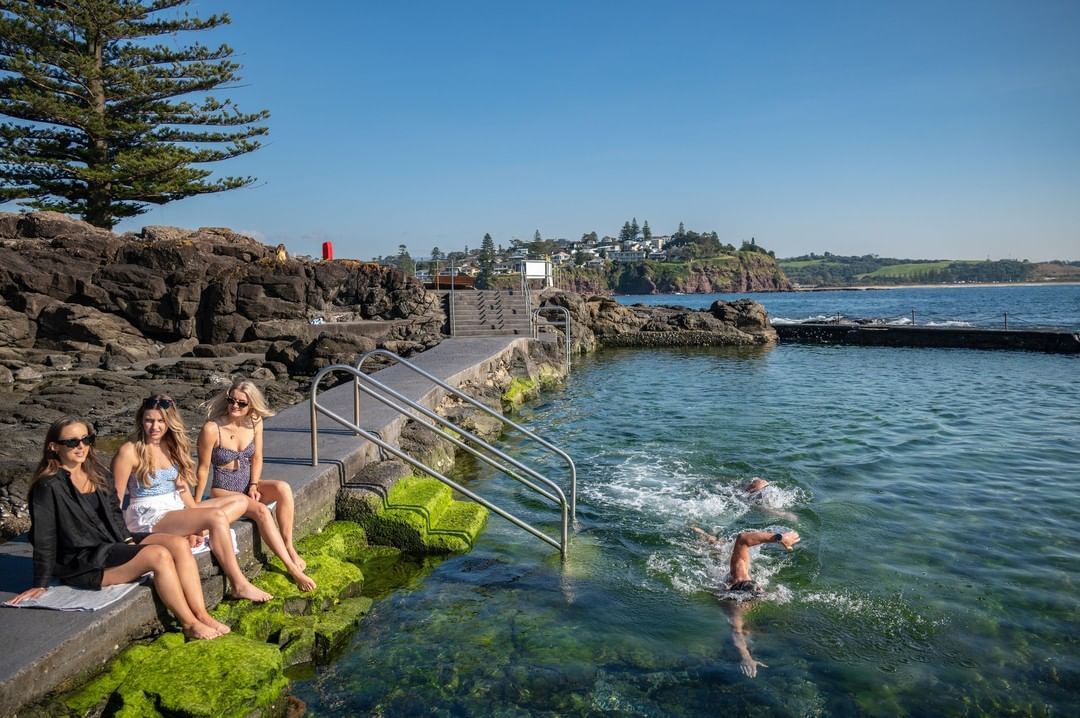 Take a dip
Take your pick when it comes to swimming spots. With no shortage on the coastline, from beaches, rivers and rock pools. From the four oceans pools across the area, some of which are right on the doorstep of our parks.
You'll find resort-style swimming pools at Surf Beach Holiday Park, Werri Beach Holiday Park and Seven Mile Beach Holiday Park.
And for those groups and families seeking a thrill, explore local Jamberoo Action Park. A water lovers paradise, featuring waterslides, rides and splash parks sure to excite.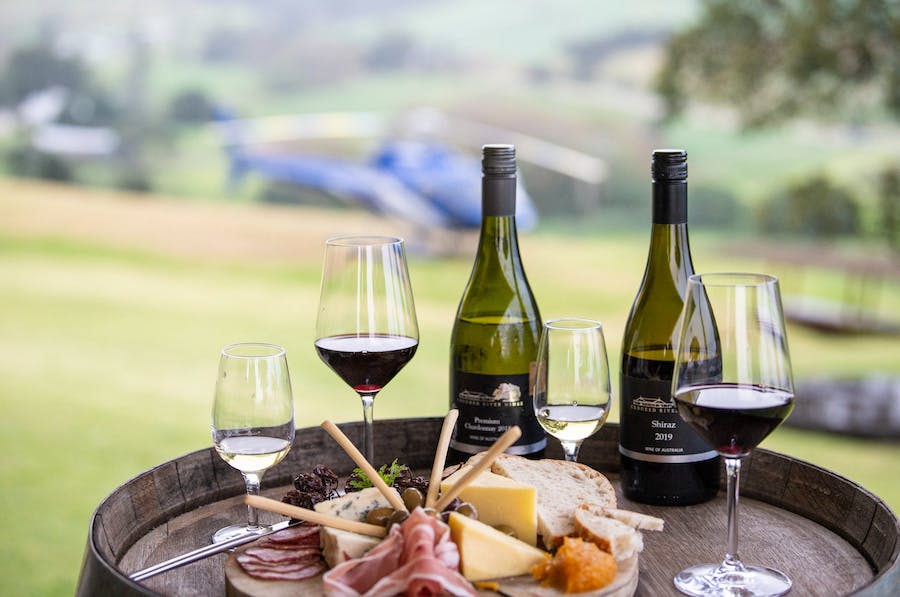 Sipping sunsets
After spending the day out and about, watch the sun go down over the hills at Crooked River Winery. Walk the vines, take in the view, enjoy a wine tasting or indulge in a meal with onsite restaurants and cellar-door.
Image credits: Destination NSW and Mark Fitz
Receive latest news, information and promotions
Escape to Kiama Coast Holiday Parks