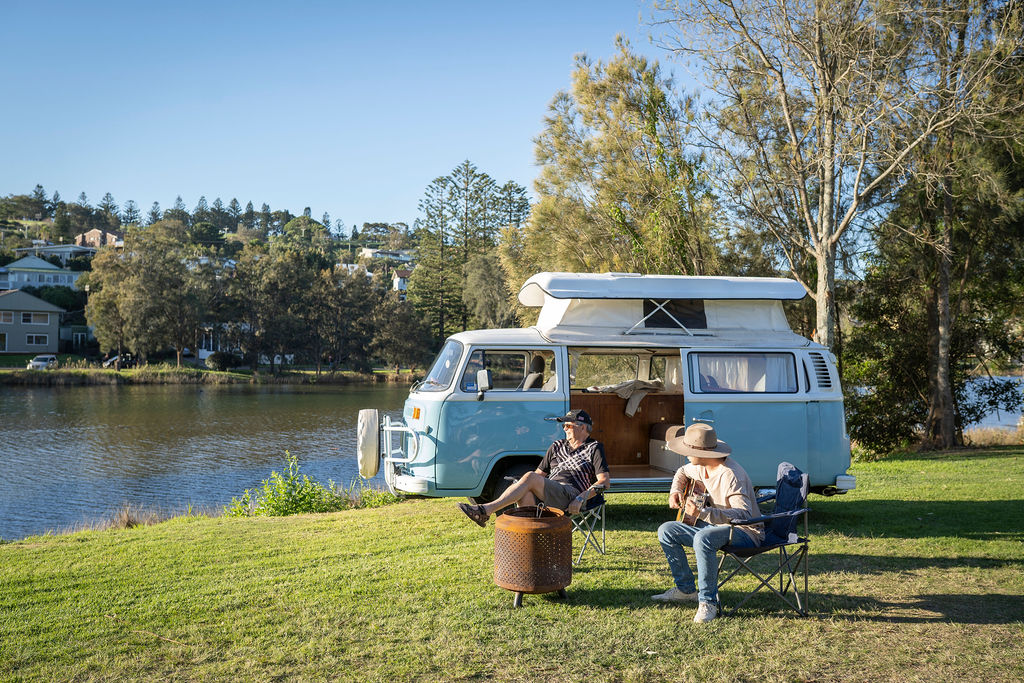 Why it's cool to holiday with Grandma and Grandpa
Holidays with your grandparents can be some of the best escapes yet! And here's why....
Strong Bond
Our grandparents are some of our most important teachers in life. Not only have they lived through an array of experiences and lessons, they've also learned the patience and importance of passing on their knowledge. They take pride in passing down their skills through the generations, be it knitting, chopping wood for a campfire, or spelling and maths tips. And in return, they'll love when your little ones inevitably teach them some new tricks.
Mix it up
Chances are you'll have to adjust your itinerary to accommodate the grandparents, but that isn't necessarily a bad thing. Have a chat before you set off and discuss some of the highlights each person would like to enjoy. You might add in a few extra stops you hadn't considered previously, including walks, museums and places your parents visited during their family trips when they were younger. Sharing is caring, and imagine their delight when they see their memories remade through your little ones' eyes.
Final Thoughts
There's a few things to keep in mind to make sure everyone is comfortable during your adventure:
Make sure Grandma and Grandpa have a check-up before you head off, and that they have a sufficient supply of any medications. It's also a good idea to know ahead of time where the hospitals and clinics are in your travel destinations - for the whole family, not just your elderly companions.
Think about what type of accommodation will work best for your family. It might be a good idea to get an extra cabin for your grandparents so they can move around a little more freely and at the pace and noise they've become accustomed to. Before booking, ask them about any additional ammenities they may need.
Don't be shy about money. Rather than feeling awkward about who should be paying for what, have an upfront discussion before you leave so you both know the costs involved.
Image credits: Destination NSW and Mark Fitz
Receive latest news, information and promotions
Escape to Kiama Coast Holiday Parks