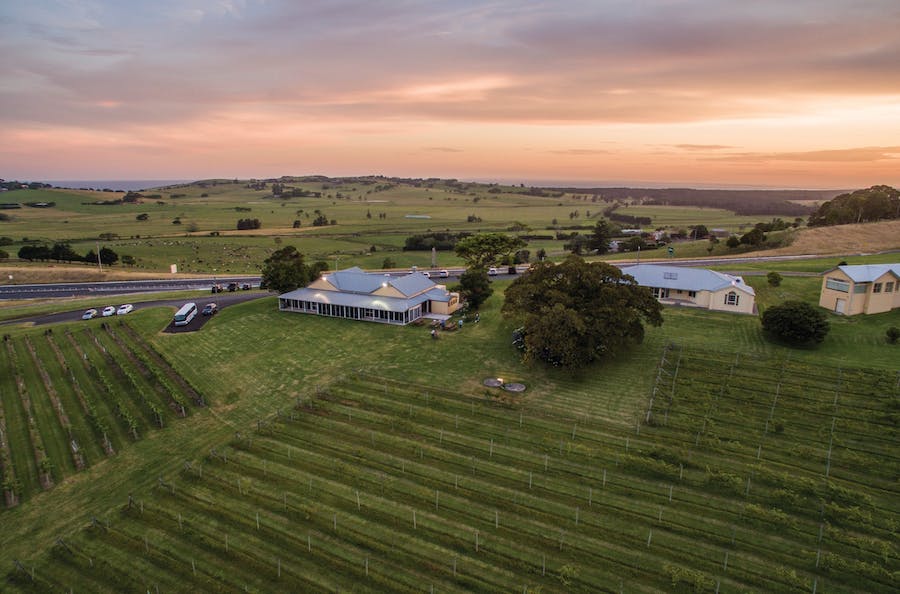 There's a lot to love about the family-owned and -operated Crooked River Wines, located just off the Princes Highway in coastal Gerringong but skewed towards a bucolic view of vines and rolling green hills.
First, there are the wines themselves, award-winning whites and reds like the chambourcin or savagnin that can be tasted in the modern cellar door.
Or you can enjoy them in the winery's restaurant, where floor-to-ceiling windows offer views over those verdant green hills. You might start lunch with oysters from Tuross Head or grilled Spencer Gulf king prawns, and follow up with a grass-fed beef fillet accompanied by pine mushrooms sourced from the Belanglo State Forest.
There's also now an onsite microbrewery, Uncle Joe's Brew, that cooks up a preservative-free premium lager, pale ale and ginger beer.
You can stay here, too, in the Willowvale Estate House, a rambling, modern four-bedroom house with a large dining room and verandahs with enviable views over the vines.
Last but not least, Crooked River is known for its events, like the Winter Wine Festival and Unwind in the Vines, which feature some of the country's coolest musical acts, from Amy Shark to Xavier Rudd.
✓ Located - 11 Willowvale Road, Gerringong NSW, 2534
✓Website - crookedriverwines.com
✓ Contact - 4234 0975
Image Credits: Destination Kiama
Escape to Kiama Coast Holiday Parks