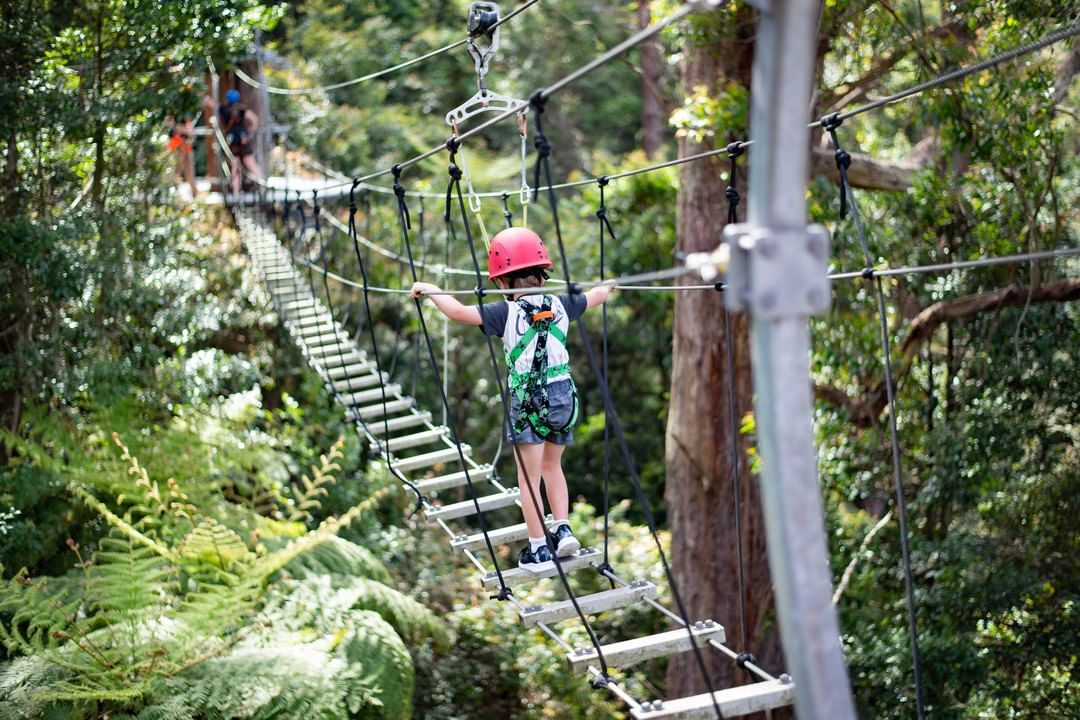 Take to the sky and get a birds eye view, up and above the treetops at the Illawarra Fly.
Zipline Tours
Officially the highest zipline in Australia, the Illawarra Fly Zipline Tour is a unique eco-wilderness adventure in the magnificent Illawarra Rainforest. The Tour involves flying on a series of elevated cable spans and navigating suspension bridges from one tree platform to another, some 35 metres above the forest floor. The tour involves:
3 Flights
2 Suspension Bridges
4 Cloud Stations
A whole lot of fun!
Treetop Walk
Take a walk through the treetops on our Treetop Walk. The Treetop Walk is a 1.5km walk through beautiful warm temperate rainforest with 500 metres of steel walkway nestled in the treetop canopy some 20-30 metres above the ground.
The walkway culminates in Knights Tower, a spiral tower that rises to a breathtaking 45 metres above the forest floor. Then there's the thrills and challenges of two confronting swaying springboard cantilevers suspended 25 metres above the forest floor which take guests to the edge of the escarpment.
Escape to Kiama Coast Holiday Parks